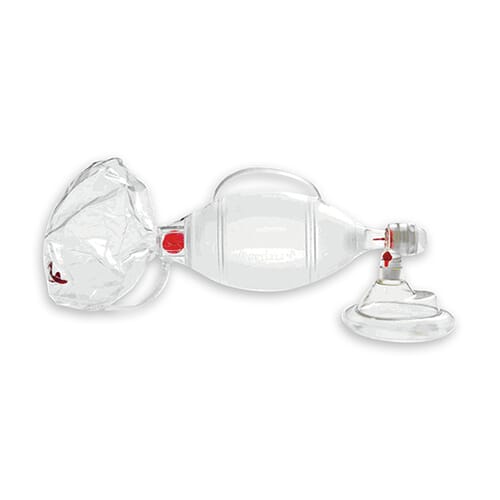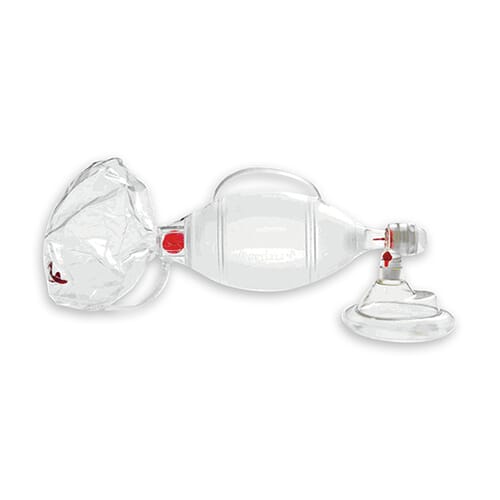 Ambu Spur II BVM with Bag Reservoir, Adult, Medium Mask, Manometer
$29.50 USD
Product Code: 1-003-04
ADD TO CART
Bag Valve Mask (Adult) - patients over 30 kgs
w/ Reservoir, Medication Port & Manometer

"BVM," "Resuscitator," "Ambu-bag," "PMR," "Pulmonary Manual Resuscitator," - all terms used to refer to a Bag Valve Mask.
A bag valve mask is a device with a "bag" designed to be squeezed, a one-way "valve" to prevent the backflow of CO2 or fluids into the device, and a "mask" that goes over the face and nose.
Level of Training: Basic Life Support (BLS)

Includes clear mask, oxygen tubing, reservoir bag, and manometer. Latex-Free.

REQUIRED FOR ALL LEVELS OF SEDATION.